The Arlberg – the cradle of Alpine skiing
In the winter of 1900/1901 as the century turned, four skiing pioneers conquered the snowy slopes of the Arlberg – a first that had a lasting impact on the Arlberg and the history of the Arlberg Hospiz Hotel. The four skiers visited the well-known, hospitable innkeeper Oswald Trojer and overnight the inn became the birthplace of skiing at the Arlberg.
Today, the Arlberg is Austria's largest contiguous ski area and one of the five biggest worldwide. The reasons for its unmatched appeal are many – the idyllic natural landscape, the location in one of Europe's most affluent regions, or the excellent connections.
Skiing at the Arlberg – winter sports at the highest level
Lech and Oberlech, Zürs, St. Anton, St. Christoph and Stuben guarantee skiing and winter sports fun throughout the season and leave no wish unfulfilled. 305 kilometres of connected ski slopes, more than 200 kilometres of deep-snow runs and 87 state-of-the-art ski lifts and cable cars attract winter sports enthusiasts, sporty skiers, freeriders, tourers and other skiing holidaymakers from all over the world to the Ski Arlberg winter paradise in the Alps.
In times of climate change, snow certainty is also an issue. The Arlberg Hospiz Hotel is located in St. Christoph 1,793 metres above sea level. Up to 14 metres of natural snow fall here every year, making St. Christoph one of Europe's snowiest areas.
The holiday region, which has again been chosen as the ADAC Ski Guide's "Number 1 Ski Area", is an impressive array of superlatives: a winter holiday in St. Christoph am Arlberg will captivate even well-travelled winter sports fans.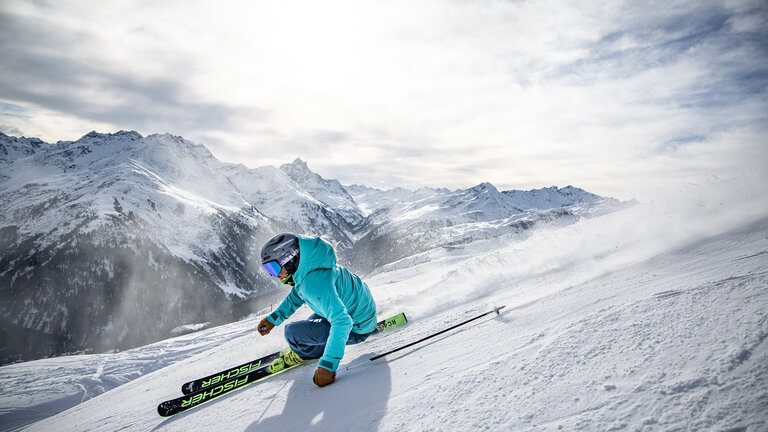 Everything you need for your winter holiday at the Arlberg
Haute cuisine in an elegant ski-lodge ambience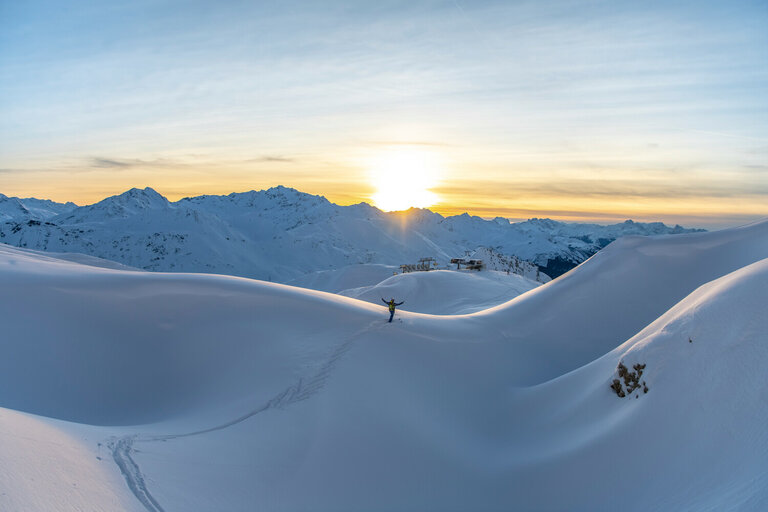 Freeriding in the Arlberg's off-piste paradise
Leave tracks in virgin snow away from groomed ski slopes: discover the pleasure of off-piste skiing or treat yourself to the adrenaline rush of heli-skiing.
The Arlberg has one of the world's most spectacular off-piste terrains. Stay at the best address for the start of your freeriding adventure: the more than 200 kilometres of off-piste descents at St. Christoph am Arlberg attract you to the slopes even early in the morning.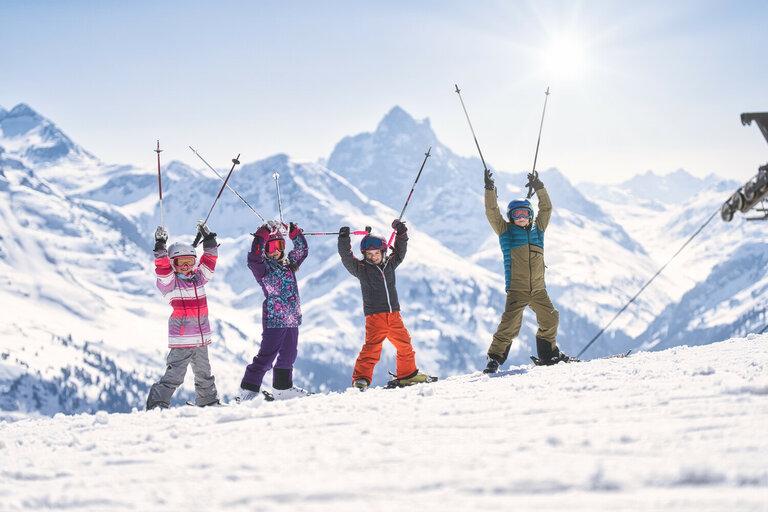 Snow fun at the Arlberg for all the family
Young beginners learn skiing or snowboarding in a playful way at the Ski School Arlberg. Whether skiing, snowboarding, the Children's World, cross-country skiing, on and off-piste guiding or fun sport, you will find a wide range of courses at the Ski School Arlberg. Attractions around the skiing include exciting experiences in the snow, such as tobogganing, horse-drawn sleighs, winter hiking or making a snowman. The perfect winter fun for the whole family!