The Hospiz am Arlberg Restaurant is a cult site for wine lovers. And for good reason: it houses one of the world's biggest collections of large-format Bordeaux, curated for decades with loving care by Adi Werner, senior chef and grand seigneur of the Hospiz am Arlberg Restaurant. With approximately 10,000 large-format bottles, from Magnum (1.5 litres) up to Primat (27 litres), the collection is unrivalled in the world.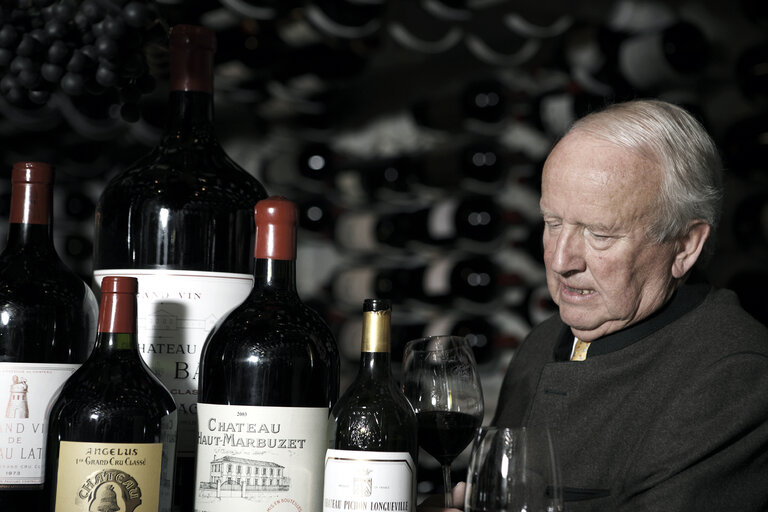 A paradise of large-format bottles
Adi Werner started buying and systematically collecting big bottles of Bordeaux at the beginning of the 1980s. Today's senior chef already knew then that these wines age even better in large-format bottles. Some of the 12, 15 and 18-litre bottles were filled for him exclusively by the châteaux. The Hospiz's two wine cellars contain a total of 70,000 bottles. Most of the wines come from famous Bordeaux châteaux. The oldest drop is a Châteaux d'Yquem from 1865.
Stored behind thick iron doors, these precious bottles ensure good relations between heads of state, kings and wine lovers from around the world. How wonderful it is that people are automatically on a first-name basis on reaching an altitude of 1,000 metres.